I sent him back an email saying that was sufficient, but would have been much better with visuals. I was thinking about him dancing the goofy way he always does when no one but me is looking.
However, I should have known that after saying that, he would literally be sending me visuals. Here's his masterpiece created in Paint: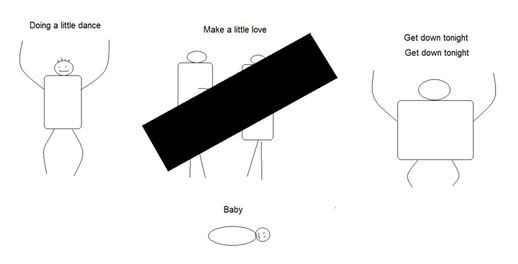 And if you haven't seen it yet, be sure to check out the
sweet-looking horse
that also graced my email inbox a few months ago.
Scary to say, but I think Nick has found his true calling.