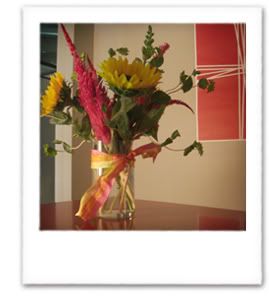 But some pro bono clients I recently did a project for gave me these flowers instead.
On a completely unrelated note, I wanted to wear flip-flops to work today, so I painted my toes this morning so as not to frighten anyone. Much, much later on, after being out in public for quite a while, I glanced at my feet and realized I neglected my fourth toe on my right side. How embarrassing.
But it is the little piggie who had none so I guess it all works out in the end.